Obituaries » Adam Reid

Print
August 6, 1974 - July 14, 2018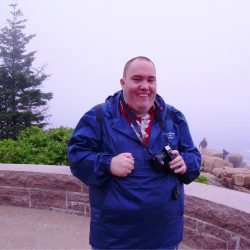 Obituary Viewed 4424 times
BAR HARBOR
Adam Stewartson Reid,
43, peacefully passed away at
Maine Medical Center in Portland
on July 14, 2018. He was
comforted in his final hours by
his loving sister and brother,
Jennifer Reid Simpson and
Kevin Scott Simpson. Adam
was the beloved son of Patricia
Stewartson and Mark Reid.
Adam enjoyed creative
photography and music of
all genres. Folks near and far
loved Adam for his genuine
gentle acceptance of each person
he met. Adam was confirmed
in the Holy Redeemer
Roman Catholic Church in Bar
Harbor. Adam's finest creative
years were spent on Mount
Desert Island. He was passionate
about capturing the beauty
that surrounded him. His favorite
meals were at home with
his Mom or at Testas, where we
were treated like family. Sunrises
and sunsets were shared
with family and friends.
Adam leaves many friends
and family members who
were loved and touched by his
warmth. Thank you to all the
wonderful people who shared
some time with Adam. Special
thanks to the Bar Harbor fire
and police departments, which
helped us in past and present
emergencies. Special thanks to
West End Drug for their never
ending help with our medications.
A private service will be held
at a later date. Please make donations
to the Bar Harbor Fire
Department or the Bar Harbor
Police Department.