Obituaries » Frances M. Head

Print
April 8, 1947 - July 21, 2023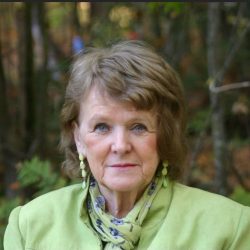 Obituary Viewed 120 times
FRAN HEAD, 76, of Bethel, passed away Friday, July 21st, 2023 after a long-term
illness. The daughter of Francis and Jean Mills, she was born on April 8, 1947, in
Rumford, Maine. Fran was a graduate of the Woodstock Schools. She was a very happy
and caring person who touched so many people's lives. She loved and adored her family.
Fran was involved in the community as she worked multiple jobs all around the Bethel
area. Fran and her daughter Shannan had a variety store on Main Street in Bethel "Fran
and Shannan's". She met her husband David while working at the Red Top Truck
Stop. On April 18, 1994, she married David Head at the Little White Wedding Chapel
in Las Vegas, NV. They enjoyed many winters in Arizona and Florida while always
maintaining a home in Bethel. 
A member of the Order of the Eastern Star, and a beloved member of the Bethel
community, she served on the Bethel Board of Appeals, Budget Committee, Bethel
Veterans monument committee, and Comprehensive Planning Committee; she
founded the Crescent Park Reading Program; was a Director of the Oxford County Soil
and Water District, and President of the Bethel Seniors Group, and so much more.
Fran and David purchased Maine Street Realty, a family-owned and operated business
in Bethel, while a State Representative from 2014-2022, Fran proudly championed
legislation for first responders, domestic violence, childhood trauma, and cancer
research. She also served on the Health and Human Services Commission in the 127th
and 128th legislatures.
Her sense of civic duty was matched by her bubbly sense of humor, a beautiful laugh,
and a deeply devoted spiritual life.
She's survived by her children Rick & Laurie Tyler, Chris Tyler, Shannan Thielbar,
Jeremy Head, Jon & Jen Head; her grandchildren; Justin & Nick Tyler, Jillian & Wyatt
Thielbar, Caleigh & Taylor Lee, Josh & Julia Head, Jerome & Crystelle Head; her great-
grandchildren; Alexis Tyler, Mara & Nora Lee, as well as seven siblings, and many
nephews, nieces, & cousins.
Services will be held Saturday, July 29th at West Bethel Union Church, 748 West Bethel
Road, Bethel at 11 am. Celebration of life immediately following at the Pleasant River
Campground Pavilion at 800 West Bethel Road. In lieu of monetary gifts or flowers,
please donate to: " Safe Voices" P.O. Box 713 Auburn, Maine 04212
www.safevoices.org/donate in memory of Fran Head.