Obituaries » Kendalyn Lane Wilday

Print
August 29, 1961 - October 25, 2017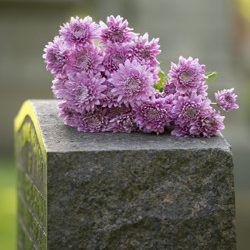 Obituary Viewed 8417 times
Kendy Lane pictureKendalyn Wilday Lane
Woodstock
Kendalyn "Kendy" Lane died at her Woodstock home on October 25th, 2017 after a long and courageous battle with cancer, with her very loving family at her side. Kendy was born on August 29, 1961 in Norway the daughter of Lawrence and Elaine (Thurlow) Wilday. Kendy attended Forest Dale elementary school in Woodstock and graduated from Pine Tree Academy in Freeport and later graduated from Atlantic Union College in Lancaster, MA with a BA degree in business and later worked as an administrative director for many years.
Kendi was a very active member of the Woodstock Seventh-Day Advent Church and was instrumental in the Pathfinders and Adventurers groups at the church.
She is survived by her parents Lawrence and Elaine Wilday of Woodstock; husband Pat Lane, son Josh Lane and daughter Cassi Lane all of Woodstock; two brothers Roger and Marie Wilday and Randy and Rachel Wilday of Woodstock and a sister Kerry and Daryl of Gray as well as several nieces and nephews.
Hours of visitation will be held on Sunday October 29th from 3-5 PM. Funeral services will be held at the church on Monday at 11 AM with Pastor Steve Dayen officiating. Burial will be at the Wayside Cemetery, West Paris.
Memorials in Kendy's memory may be sent to Dempsey Center, 29 Lowell Street, Lewiston, Maine 04240.
Arrangements by Cliff Gray Cremation & Funeral Services, 60 Andrews Road, Bryant Pond.