Obituaries » Patricia S Koskela Keough

Print
January 20, 1951 - December 13, 2022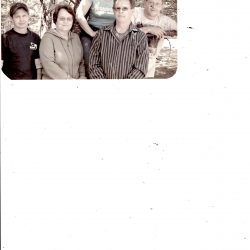 Obituary Viewed 415 times
Patricia S. Koskela
Woodstock
Patricia S. Koskela, 70 wife of Waito Koskela, died Tuesday evening December 13, 2022 at her home following a lengthy illness. She was born in Bartonwood, Lancashire, England on December 20, 1951 the daughter of Arthur and Elizabeth (Lewis) Keough. She Married Waito Koskela in 1971.
Pat had worked as a banquet supervisor at Sunday River for many years and her hobbies were shopping, gardening, camping, traveling, crafting, slots at the casino and her family.
She is survived by her husband of 51 years Waito of Woodstock; two sons Timothy Koskela and (Amy Wvori), and Douglas Koskela and (Michelle Robert), one daughter Heidi Marchand Koskela and husband Michael, five brothers Larry Keough, Arthur Keough, Ronald Keough, Donald Keough and Wayne Keough; four sisters Cindy Scott, Sandy Hippen, Cristine Coolidge and Caroline Ames; three grandsons Timothy Koskela Jr. Kaidan Machand and Zachary Robert.
She will be especially missed by her spoiled rotten dogs Foxy and Roxy.
In lieu of flowers please consider making a donation to Androscoggin Hospice House. The family would like to give heartfelt thanks to hospice nurses Katie, Tammy, Luanne and Allison.
Services will be at a later date at the convenience of the family. Arrangements by Cliff Gray Cremation and Funeral Services, 60 Andrews Road, Bryant Pond.