Obituaries » Bethany Andrews Andrews

Print
January 18, 1951 - July 11, 2022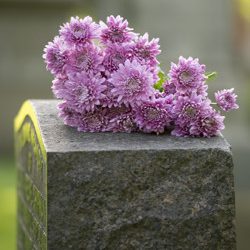 Obituary Viewed 557 times
ANDREWS, BETHANY, It is with deep sadness that we announce the passing of Bethany Andrews on July 11, 2022. She was born on January 18, 1951 to H. Stanley and Gertrude M. Andrews at Central Maine General Hospital in Lewiston, Maine. She attended Gould Academy for three years and graduated with the first class at Telstar Regional High School in 1969. She graduated from Maine Medical School of Practical Nursing as an LPN in 1971 and worked in the nursing field for several doctors' offices in Maine over the last fifty years. She enjoyed making jewelry and going to craft fairs to sell under the name of Shiny Baubles by Mammy. Her greatest enjoyment and proudest moments were watching her children, grandchildren and great grandchildren play sports and show their animals at the fairs.
She is survived by her special friend, Bill Wentworth, her sisters, Elinor Andrews and Mary Ellen Andrews and husband, Steve Corro, her son, Lance Bean and wife Jennifer, daughter, Lori Anne Bean and husband Kendal Bickford, her grandchildren, Brayden Bean, Jaylee Bean, Anna Belval and husband Cody, Tasker Winslow, Tanner Bickford and great grandchildren, Emree, Collins, Keegan, Beckett and Everton and numerous nieces, nephews, and cousins.
She was predeceased by half-sister, Muriel Richards and half-brothers, James Andrews and Ormond Andrews, Uncle Pete & Aunt Hazel Andrews, Uncle Earle & Aunt Edwina Palmer.
In lieu of flowers, donations would be gratefully accepted at Responsible Pet Shelter, Harrison Food Pantry or Oxford Food Pantry.
Arrangements by Cliff Gray Cremation & Funeral Services, 60 Andrews Road, Bryant Pond.