Obituaries » Betty J. Smith

Print
September 6, 1944 - February 23, 2020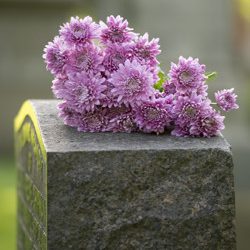 Obituary Viewed 3193 times
Betty J. (Tyler) Smith, 75, of Bethel, Maine, passed away peacefully, surrounded by family, February 23, 2020 at Stephen's Memorial Hospital, Norway, Maine. Betty was born in Berlin, New Hampshire on September 6, 1944 to Leon and Stella (Bilodeau) Tyler. She grew up in Gilead, Maine and lived between there and Bethel her whole life. She graduated from Gould Academy in Bethel in 1962. She spent years at home with her children when they were young, then had worked at Newton-Tebbetts Mill, followed by a position at the cafeteria in SAD #44. Betty enjoyed reading, making puzzles, crocheting, spending time with family and friends.
Betty is survived by her daughter's family, Stephanie and Troy Smith, their son Jason of Rutland, MA. Also, by her son's family, Shawn Smith and his children, Ericson, Marshall, Jackson, and Zachary, of the Lisbon, NH area. She is survived by brothers, Richard Tyler of Rochester, NH, and Gerald Tyler of Tamworth, NH, as well as, sisters, Patricia and Bruce Bordeau of Rochester, NH, Margaret and Bob Record of Littleton, NH and Pamela Essex of Kittery, ME. She was pre-deceased by her parents, Leon and Stella, and her siblings, Phyllis Barnes, Leon (John) Tyler, Leo Tyler, and Donald Tyler, and her former husband, Nelson Smith of Bethel.
Betty's family would like to thank the crew of the Bethel Ambulance and the staff of the ED and ICU at Stephen's Memorial Hospital for their expertise and loving care in her final hours. A special thank you to her niece, Lainey Cross who for many years provided support and loving care. Thanks also to the many friends in the Bethel area who aided Betty in these last years of her life.
Arrangements are under the care of Cliff Gray Cremation & Funeral Services, 60 Andrews Rd., Bryant Pond, ME 04219. Burial will be at Pine Grove Cemetery, West Bethel, ME, sometime in May. Details regarding a service at that time will be provided at a later date.
In lieu of flowers, please consider a donation to the Bethel Library Association, 5 Broad Street, Bethel, ME 04217