Obituaries » Bruce David Andrews

Print
March 28, 1958 - April 3, 2022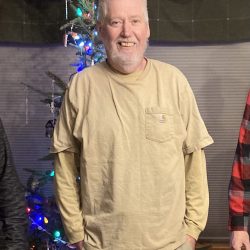 Obituary Viewed 1742 times
Bruce was born March 28, 1958 in Massachusetts and lived there until moving to his property in Bethel Maine in 2015. Bruce was an auto mechanic from his teenage years. He graduated from South Shore Vocational Technical School and immediately secured a job at Midway. He was a certified Subaru mechanic and opened his own shop in Rockland Mass for several year before moving to Maine. He had a large group of people and families that depended on him for vehicle maintenance.
Bruce was a genius at problem solving and repairing a myriad of things. Many came to him for advice and he would read up and think then give them a simple direct solution. He enjoyed cycling, hiking, fishing, working on his property, making trails and maple syrup. He will be sorely missed by many.
He is predeceased by his parents Amy and Earl Andrews of Oxford Maine. He is survived by his siblings, Cyndi And John McNamara of Whitman Mass, Alfred and Jane Andrews of Andover Maine, Martha and Dave O'Brien of Methuen Mass, Sharon and Jim Lepich of Bethel Maine and Jeff and Roberta Andrews of Norway. Maine
He is also survived by his nieces and nephews and several long time friends including Jeff and Sharon Hill , Danny and Lauren Dowling, and Brad and Carol Hill.
His Celebration of Life will be held at his home, 37 Bruce Rd, Bethel Maine on May 7 at 2 pm. If desired, Please choose a charity of your choice to donate to in Memory of Bruce.
"Love never gives up, never loses faith, is always hopeful, and endures through every circumstance."
??1 Corinthians? ?13:7? ?NLT??