Obituaries » Charleen M Chase Myles

Print
August 18, 1948 - November 7, 2021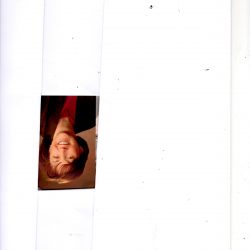 Obituary Viewed 917 times
Charleen Myles Chase
1948 – 2021
Charleen Myles Chase passed peacefully in her sleep the morning of November 7, 2021,
succumbing to the ravages of Alzheimer's—at 73 years young.
Charleen was born August 18, 1948, in Rumford ME, the first of five children of Charles and
Dorothy (Cunningham) Myles. She attended St. Athanasius elementary and Mexico High School,
graduating in the MHS class of 1967. She went on to Thomas College in Waterville, earning her
AA degree and later while working finished her Bachelors in Secondary Education. Her favorite
subject to teach was Business Law.
After a brief stint at the Oxford Paper Co. in Rumford, where both her parents worked, she
found her calling with Community Concepts, Inc. in South Paris, first as Director of Head Start
and later—at the ripe old age of 28—as CEO. When she retired 28 years later, Oxford County's
social service organization had absorbed its larger Androscoggin sister agency and grown to 444
employees; and CCI was recognized as a leader not just in Maine but in New England as a model
among its peers for delivering quality service to its customers and for growing dynamic and
effective leaders within its teams. Anyone who worked with Charleen at the time will attribute
its success and leadership culture to her vision and for her modeling how to lead. Providing
leadership training was her passion. Mentoring others was her gift. Such a natural leader, even
with hundreds on her team, the newest employees were amazed she knew their names and
reported how special she made them feel.
In addition to her leadership of Community Concepts, among other career accomplishments,
she spent several years on the Board of Directors of CMP when it was still Maine owned and
operated; she was invited by then-governor-elect Angus King to be part of his transition team
to build his administration, and later asked by him to solve thorny problems; and she was
elected to Outstanding Young Women of America in the 1980s.
From her early childhood days on, Charleen loved nothing more than being "upta camp";
namely, the family's wilderness camp on Cupsuptic Stream in the Rangeley Lakes region. Family
being so important to her, she cherished visiting her father's relatives in Scotland as well as her
mother's in Prince Edward Island and New Brunswick.
She loved skiing, skating, hiking, swimming and kayaking. She bemoaned that Title IX came a
decade too late for her to participate in more sports in school, finding instead an outlet for her
energy and social butterfly side as a cheerleader. She found judo in her twenties and was very
proud to be the first woman Brown Belt in Maine. She canoed the Allagash Wilderness
Waterway while pregnant with her daughter. She made several trips to ski in the Alps. And she
rafted the Penobscot in 2019 when already deep in the Alzheimer's.
Retiring to Bethel in 2005, she was very active in the Western Mountains Senior College, the
Bethel Outing Club and the Chisholm Ski Club in Rumford where she got her start in skiing. In
the last decade, she loved accompanying her husband on his work and ski race official trips to
the American West and Internationally. Always game for a new adventure, she traveled with
her friends at work, her family and lady friends, her husband—to Charleston and Savannah and
more on the East Coast; from San Diego to Seattle on the West Coast; to national parks all over
the West; to Quebec City, PEI, Scotland, Spain, Italy . . . and cherished every minute of it.
Charleen is survived by her loving and devoted husband (and MHS 1967 classmate) Carlie
Casey; by her daughter, Jessie Chase and partner Jon Lawrence of San Diego CA; by stepsons
Colin Casey and partner Michelle "Mike" Goris of Denver CO, and Cameron Casey and partner
Kevin Dupuis of Madison, WI; by sister Linda Chambers of Bangor ME, with nephews
Christopher Chambers and wife Erin of Sutton, MA, Matthew Chambers and wife Rachael of
Bangor ME, and niece Elizabeth Currier and husband David of Windham ME; by sister Gail Ellis
and husband Richard of Strong ME, with nephew Bruce Ellis of Strong ME, and niece Rana Ellis
of Topsham ME; by brother Greg Myles of Mexico ME; and by brother Glenn Myles of Rumford
ME, with niece Brianna Myles and partner Brian Coon of Hyde Park VT.
Charleen is also survived by her cousin Art "Pinky" Cunningham and wife Sharon, with whom
Charleen and Carlie have had many wonderful trips and adventures over the years—and a
couple of building projects that are still standing!
Charleen was preceded in death by her parents Dorothy and Charlie Myles.
The family wishes to thank Charleen's caregivers: An absolute angel, Cyndi Sumner-Salisbury,
came into our lives two years ago, enriching—and we believe extending–Charleen's time as
well as quality of life through Cyndi's extended family in Bethel; and the addition of caregivers
Kellie Helms of Bethel and Maggie Mason of Andover who lovingly cared for Charleen in the last
year.
A Celebration of Charleen's Life is scheduled for Saturday, November 20 at 2:00 p.m. in the
Exhibit Hall of the Museums of the Bethel Historical Society's Dr. Moses Mason House, 14
Broad St. (corner of Broad and Mason Streets, across from the Village Common / Bethel Inn).
The Exhibit Hall is the dark red painted part of the building at the back, with the entrance on
the Mason St. side. If you would like to attend to share in the celebration and remembrance
with family, friends and former coworkers, to share stories of her Community Concepts days, or
to just be with others at this time, we welcome you to come.
Arrangements by Cliff Gray Cremation & Funeral Services, 60 Andrews Road, Bryant Pond.