Obituaries » Christine J Hanscom Churchill

Print
April 29, 1947 - December 11, 2018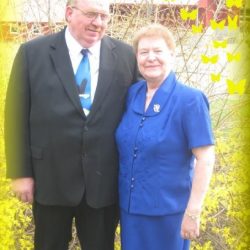 Obituary Viewed 4351 times
Christine J. Hanscom
Norway
Christine J. Hanscom, 71 of Bethel, died December 11th in Norway after a brief illness. She was born in Hartland, Maine on March 29, 1947 the daughter of the late Harold and Elvira (Martin) Churchill and was educated in local schools, graduating from Woodstock High School class of 1967. She married Rodney Hanscom Jr. on July 1, 1967, he died March 6, 2010. Christine was a member of the West Bethel Union Church, loved to do puzzles, crafts, quilting and cross stitch, but especially lover communicating with friends on facebook.
Christine was predeceased by her husband Rodney, her parents, three brothers-Leland Farr, Martin Farr and Arnold Farr as well as three sisters- Ellen Farr Keene, Wynona Farr Krason and Olive Farr Cole.
She is survived by Daughter Stephanie Sweetser and her husband Jim of Albany; one son Ronald Hanscom of Fryeburg; 7 grandchildren-Denise & Christopher, Keith, Matthew & Mallory, Mitchell, Kaitlynn, Tyler and Abby; and 6 great grandchildren-Krysten, Kaydence, Kyeria, Karyssa, Damian and Tara.
Funeral services were held at the West Bethel Union Church at 2:30 on Saturday, December 15th with Rev. Jane Rich officiating. Burial will be at the Pine Grove Cemetery West Bethel in the spring. Arrangements by Cliff Gray Cremation & Funeral Services, 60 Andrews Road, Bryant Pond.