Obituaries » Dale E Polland

Print
September 9, 1932 - December 8, 2021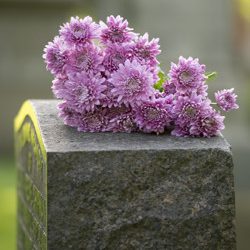 Obituary Viewed 840 times
Dale E. Polland, 89, of South Paris died Wednesday, December 8, at Pinnacle Health & Rehab Center in Canton where he had resided since May.
Dale was born in Lewiston, Maine on September 9, 1932, son of Olive and Orville Polland. He grew up in South Paris, attended schools in that Town and graduated from Paris High School in 1952. Dale attended South Paris Baptist Church, was baptized and became a member in April 1949. He served as Sunday School Superintendent for many years, as well as faithfully served in several different ministries there. He was a godly influence in scores of young people's lives, as well as adults. Dale received a Diploma in Business from Bliss College in 1955, a Diploma in Accounting from Bliss College in 1956 and graduated with Honors from Mid-State College in 1991 with an Associate's Degree in Accounting plus a Certificate of Excellence in Accounting. He used his excellent accounting skills while working for Sanborn Motor Express in Oxford. Later, he worked at Paris Mfg. and C.B. Cummings. Dale married the love of his life, Evangeline Stockford, on November 30,1985.
He is survived by his wife, Evangeline and cousins. Dale was predeceased by his parents and an older brother, George, who died in 1932.
In lieu of flowers, those who wish may send donations in Dale's memory to Camp Good News, "Camp Scholarship", 413 Campground Road, Livermore Falls, ME 04254.
Funeral services will be held Sunday, December 19, at 2:00 at South Paris Baptist Church.
Arrangements are under the care of Cliff Gray Cremation & Funeral Services, 60 Andrews Road, Bryant Pond, ME 04219