Obituaries » Florence E. Bernier Kimball

Print
January 12, 1952 - July 2, 2020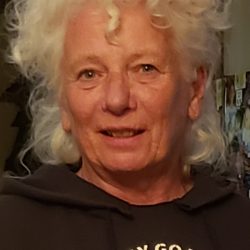 Obituary Viewed 3295 times
Florence Ellen Bernier, 68, of Rumford, Maine, passed away on July 2, 2020 at her home.
Flossie was born in Bethel, Maine to C. Chester & H. Fay Kimball on January 12, 1952. She graduated from Telstar High School and married her high school sweetheart, Andre, one week later, on June 20, 1970. They just celebrated 50 wonderful and loving years together. Together they raised three children. They also built a successful business, where for 30 years they worked side by side, as Andre's Construction. They loved to go Jeeping, travel the country, restore antique Jeeps, make cool furniture, and spend time with family and friends. Flossie's love of life was contagious and she touched the life of everyone she met. She was a wonderful and amazing wife and mother, and grandmother, a caring friend to many, a loving sister and daughter. She is one of a kind and will be missed by everyone who has had the chance to get to know her.
Flossie is preceded in death by her parents Chester & Fay Kimball, brother Dale Kimball, and sister Mary Smith.
Flossie is survived by her husband Andre Bernier, children Ryan, Danielle and Jerry, brother Paul, sister Geneva, and grandchildren Alexandra and Gabriel.
A celebration of Flossie's life will be Friday, July 10, 2020 at their home in Rumford, 100 Sierra Drive, from 10AM on.