Obituaries » Florence M. Walker Westleigh

Print
May 27, 1944 - October 19, 2020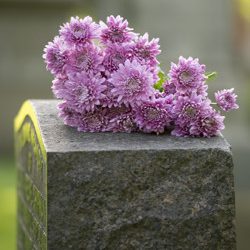 Obituary Viewed 2348 times
Florence May Walker
West Bethel
Florence May Walker, 76 of Flat Road, West Bethel, died on October 19, 2020 at her residence. She was born on May 27, 1944 the daughter of George & Madelyn (MacKenzie) Westleigh and was educated in local schools. She lived her entire life in West Bethel being born in the house next door to where she died.
Florence worked for years as the Foodservice Director for the Bethel area Schools. She loved to cook and entertain, her home was always open to family and friends in times of trouble or need, but most commonly for laughter and spirits on a Friday or Saturday to forget their troubles for a few hours. It certainly was not uncommon for people who came to her home one time to return multiple times, and become a part of her extended family. She was always willing to make new friends and had some she had never met in person and only knew each other by being pen-pals, with Facebook the amount of these friendships only grew. Flossie as she was called by her friends always had the mindset and skills to accomplish anything that she wanted to do from keeping her children and others warm from the winter cold with her hand made mittens and stockings to home improvements.
Florence is survived by one son Toby Walker and Tracy of West Bethel, one daughter Kelly Walker of Wilton, seven grandchildren-Wendy Brennan and husband Michael of Ottisfield, Heather Walker of Ohio, Jessica Adams of Farmington, Terri and Jon Parker of Wilton, Lucas Merrifield of Florida, and John Walker and Toby Walker Jr both of Bethel; as well as 10 great grandchildren. She was predeceased by a daughter Rebecca Walker and three brothers-Reginald Westleigh, Linwood Westleigh and Rodney Westleigh.
Private family services will be held at a later date.
Arrangements by Cliff Gray Cremation and Funeral Services, 60 Andrews Road, Bryant Pond, Maine.