Obituaries » Gretchen Hutchinson

Print
December 1, 1937 - September 2, 2023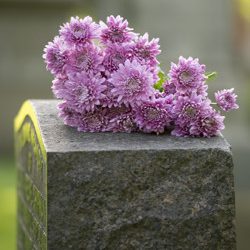 Obituary Viewed 164 times
Gretchen Hutchinson
West Paris
Gretchen Hutchinson, 85 of West Paris, died at her residence on September 2, 2023. She was born in Lubec on December 1, 1937 the daughter of John Davidson and Mildred Dennison. She was educated in local schools and graduated from Mercy Hospital Nursing. Gretchen was a Registered Nurse at Stephens Memorial Hospital in Norway as well as with the Ledgeview Nursing Home in West Paris.
She is survived by two daughters-Laurie S. Willis of West Paris and Bethany A. Hutchinson of Jenson, Beach, Florida; one brother Lauris Davidson of South Paris and four grandchildren-Brianna Willis of Masenna, NY, Mark Willis and Kyle Willis both of West Paris and Lily Danico of South Paris.
A burial service will be held at a later date. Arrangements by Cliff Gray Cremation & Funeral Services, 60 Andrews Road Bryant Pond.