Obituaries » Helen R Farrar

Print
April 3, 1927 - November 16, 2017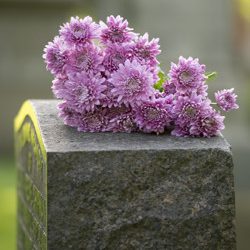 Obituary Viewed 5703 times
Helen R. Farrar
West Paris
1927-2017
Helen Ross Farrar, age 90, died peacefully in her sleep in her home in West Paris on the morning of November 16, 2017. She was born on April 3, 1927 in West Paris, the daughter of Irene Emery and Ronald Ross. Her mother died when she was just nine days old and Helen went to live with her maternal grandparents, LaForest and Dora Emery and their daughter, Myrtle.
Shortly after graduating from West Paris High School in 1946, she went to work in the office at Penley Brothers Mill where she worked for over 40 years. She took some time off to raise her family, and later, to recover from a stroke that left her partially paralyzed on her right side. She learned to write with her left hand, and to drive again. Near the end of her career, she was involved with the computerization of the office.
On January 27, 1983, she married Stanley Farrar. They lived at his home in Bryant Pond until 2004 when they built a home next to her son and daughter-in-law, Tim and Bev Farrar, in West Paris. Helen and Stan were married for 25 years and enjoyed many happy times together: road trips, including a yearly trek to Prince Edward Island where they both had relatives; watching sports, especially the Red Sox and March Madness; and watching wildlife from their mountainside home.
Helen is survived by three children: Gary Farrar and wife Liz of Modesto, California; Tim and wife Bev of West Paris; Cathy Corbett and husband Jim of Oxford. She is also survived by her brother Stuart Ross and wife Rosie of Kissimmee, Florida; 10 grandchildren and 10 great-grandchildren. She was predeceased by her husband Stanley in 2008, her parents, her step-mother Dorothy Dunning Ross, and her beloved aunt Myrtle Heikkinen and Myrtle's husband, Walter.
Private family services will be held at a later date. Arrangements by Cliff Gray cremation & Funeral Service, 60 Andrews Road, Bryant Pond.