Obituaries » John M. Waters

Print
September 14, 1950 - August 25, 2019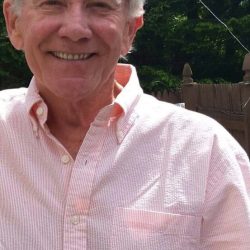 Obituary Viewed 6250 times
John Michael Waters died after a short illness, at the age 68,in CMMC in Lewiston.
He was born in Portland Me ,the youngest of 5 children, to Christina Ward Waters & Michael Waters .They were immigrants from Galway Ireland; poor, proud, smart, hopeful, happy & loving parents & citizens .
J M was "our baby" & we loved it.
He spent 2years in Deering HS before finishing in Minnetonka Mn where he lived with his sister & the Donahue family.
John is predeceased by his parents Christina & Michael; his brothers Roger Joseph and Richard Stephen; and a sister.
John is survived by 1 sister, Maureen Waters Donahue; his Beloved Fiancee, Teana Hanks; his former Wife & loving Friend Becky Hayward; his son & friend Ian Patrick Waters; his daughter Johnna & grandson David; numerous nieces, nephews, cousins and friends in Ireland & America.
John was Manager of Grounds Maintenance for the U of M for many years, leaving to start his own business .
He then also worked for the City of Portland, responsible for The Arboretum, Tommy Park ,and the award winning Rose Garden.
John has been sober for 9 years. He has lived & loved these years with the help & spiritual inspiration of AA and it's friends. He has truly given back to them, to all of you and to the world . He was committed to Social Justice, Environment Progress; and to you & to me.