Obituaries » Julia M Scinto Varga

Print
March 24, 1936 - March 20, 2021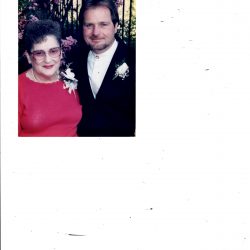 Obituary Viewed 1820 times
Julia May Strout
Norway
Julia May (Varga) Strout, 84 of Woodstock, died in Norway on March 20th after a long illness. She was born on March 24, 1936 the daughter of the late Julius and Martha (Sullivan) Vargas in Bridgeport, Ct and attended Bridgeport schools. Julia had worked as a waitress and bar owner for over 50 years, the last 25 at the Chefs Table in Norway.
Julia is survived by two sons Leonard Scinto and Frank Scinto; two brothers Wilbur and Tommy; three sisters Margaret, Gerry-Ann and Heather; four grandchildren Leonard Scinto, Kelley Scinto. Bradley Scinto and Cindy Scinto and two great grandchildren Bradley Scinto and Alex Scinto. She was predeceased by one son Anthony Scinto.
Memorial services will be held on April 17th at 10 am at the Paris Hill Church of Christ, Paris Maine. Arrangements by Cliff Gray Cremation and Funeral Services, 60 Andrews Road, Bryant Pond.
Attachments area