Obituaries » Kenneth A. Crockett

Print
July 6, 1946 - January 18, 2023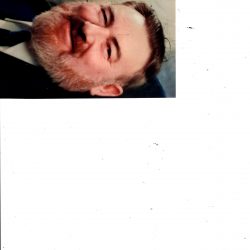 Obituary Viewed 370 times
Bethel – Kenneth (Skype) Crockett (76) passed away January 18, 2023, surrounded by
his family at Androscoggin Hospice. He was born on July 6, 1946, to Jonathan and Nannette
(Foster) Crockett. He married Laurie Jean Stearns on January 12, 1968. They lived in East
Bethel all their married life, raising their daughters, Karen Jean and Stephanie Marie.
Kenny worked for the State of Maine for 24 years, he started as a bridge worker, then a
bridge crew foreman, leading into a bridge manager at the time of his retirement in 1992. He
was an avid carpenter and enjoyed working with wood and built several things in his spare time
when he wasn't helping family and friends building projects around and in their homes. He
enjoyed teasing his family and siblings when he could, but most of all, he loved his family.
Kenneth is survived by his wife of 55 years, Laurie J. Crockett; Daughters: Karen
Gilbert and husband Ron of South Paris, Stephanie Crockett of Bethel; Grandsons: Taylor Bolen
and wife Becca, Matthew Bolen and wife Kendra, Zachary Gilbert and friend Emma, and
Sawyer Coffin; Brothers and Sisters: Howard Crockett, Gordon and Ann Crockett, Esther
Wilson, Grace Gibson, Jacqueline Crockett and several nieces, nephews and cousins. He was
predeceased by both parents, brothers Theodore Crockett, Robert Crockett, George Crockett and
a sister Charlotte Kimball. There will be a graveside service in the spring at the East Bethel
Cemetery.