Obituaries » Laura M. Hutchins Yates

Print
August 30, 1931 - September 22, 2019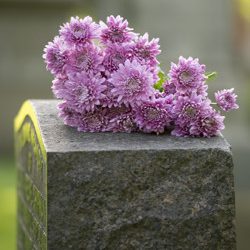 Obituary Viewed 6732 times
Laura May (Yates) Hutchins
Sweden
Laura May (Yates)Hutchins age 88 passed on to be with the Lord on September 22, 2019.
She was born in Woodstock, Maine on August 30, 1931 to Estes and Eva(Hayes) Yates. She attended Woodstock Grammar School, then went on to attend Norway High School for 2 years and then changed to Gould Academy in Bethel, Maine where she graduated in 1951.
She went on to attend Pelletier's School of Beauty Culture in Lewiston, Maine, then working for Barbara Bartlett at Gallants Beauty Shop eventually opening her own shop.
She was married twice. Rodley Adams(1957-1976) and to Bernard Hutchins(1976-until his passing in 1991. She lived in East Andover for a little over 40 years and for approximately 15 of those years she worked in some capacity for the Town of Andover.
She was a member of Franklin Grange #124 for many years serving in just about all the positions including Master. While in Grange she offered her talents to put on Mock Hee Haw Shows to help keep the grange going. Her love of music helped her to know many musicians and talented people. For 14 years she played the part of Minnie Pearl. Due to declining health she helped at the HeeHaw Shows but couldn't play Minnie for another 4 years.
Laura was a member of the First Congregational Church UCC in Andover serving as deacon and a choir member. She had just recently become a member of the Lovell UCC church since moving to Sweden, Maine and living with her son, Greg.
Laura had many talents and hobbies including cooking, sewing, knitting, gardening, and playing cribbage. One of her favorite things to do was "tell stories" and she had a few" Lauraisms" too. She loved traveling and enjoyed many a picnic or get together.
She is survived by son, Gregory Adams of Sweden, Maine;daughter, Lorene Mills and husband Ralph of Greenwood, Maine. Stepson, Terrance Adams and wife Rose of Fryeburg,Maine, stepdaughter Joan King of Laconia, New Hampshire. Stepsons, David and Harold Hutchins and step daughter Bonnie Hodgkins. A sister, Linona Blake of Norway. A sister-in-law Barbara Yates of Sunday River. Many nieces and nephews. She had 17 grandchildren and 12 great grandchildren.
She was predeceased by many family members.
Her service will be held on October 15th at 1 p.m. at the Lovell United Church of Christ in Lovell.
Light refreshments will be served.
Arrangements by Cliff Gray Cremation & Funeral Services, 60 Andrew Road, Bryant Pond.