Obituaries » Lawrence W. Davis

Print
March 12, 1942 - July 25, 2021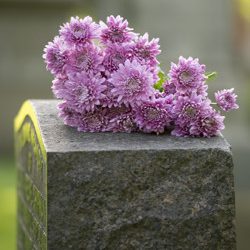 Obituary Viewed 1294 times
Lawrence Wilbur Davis (Lonnie) 79 passed away peacefully at home on July 25, 2021. He was born in Bethel,Maine on March 12, 1942, the son of the late Wilbur and Ruby Davis.
Lonnie attended Bethel Schools. He married Freda Bennett on June 6, 1969. He worked for local contractors, retiring from Chadbourne Tree Farms after 38 years.
He was a member of the Bethel Fire Department for 60 years.
He is survived by his wife of 52 years Freda Davis, his sisters Arlene Lowell of Bethel, and Nancy Brown of Gorham, Maine, several nieces and nephews, and friends.
He is predeceased by his parents, his brother Robert, his sisters Elizabeth Gilbert, and Patricia Blaquiere.
Per Lonnie's request in lieu of flowers, donations can be made in Lonnie's memory to the Bethel Fire Department, PO Box 1660 Bethel, Maine 04217.
No services are scheduled at this time.