Obituaries » Martha Ellen Hadley Ewell

Print
April 14, 1940 - June 30, 2021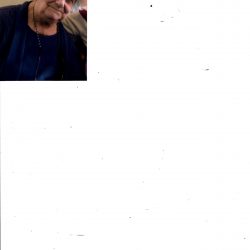 Obituary Viewed 1302 times
Martha Ellen Hadley
West Paris
Martha Ellen Hadley, 81, of West Paris died peacefully at her home on June 30, 2021. She was born in Biddeford on April 14, 1940, the daughter of William Sr. and Maude Tuell Ewell.
She graduated from West Paris High School with the class of 1958, worked in Sanborn's Motor Express office for 10 years and then Ledgeview Living Center where she retired after more than 28 years.
Martha married Glendon Hadley on February 1, 1959. She was a devoted Christian and was loved by many and was a member of the Seventh-day Adventist Church of Woodstock.
She is survived by her devoted husband of 61 years of West Paris; daughter Laurie Wilson and her husband Kenneth of West Paris; son Barry Hadley and his wife Melody of Bryant Pond. Son Greg Hadley of West Paris and son Jeff Hadley of Sidney.
She had five grandchildren: Danielle Slocum of Ooltweath, TN, Kenny Wilson of West Paris, Savannah Wilson of West Paris, Jordan Hadley of Madison, Justin Hadley of Topsham and Josie Inman of Disputanta, VA as well as five great grandchildren.
Martha enjoyed her loving family and being at their camp in Eustis amidst the wildlife.
She was predeceased by her brother William Jr. and a son Tracy Hadley.
Those who wish may send memorial donations to Forestdale School, 25 Perkins Valley Road, Bryant Pond, ME 04219.
Graveside services will be held at a later date at Pleasant Pond Cemetery, Sumner.
Arrangements by Cliff Gray Cremation and Funeral Services, 60 Andrews Road, Bryant Pond.
Attachments area