Obituaries » Nancy Lee Willard Willard

Print
October 12, 1936 - August 5, 2021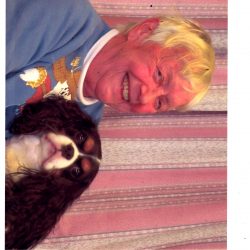 Obituary Viewed 3559 times
Nancy Lee Willard
Nancy "Willie" Lee Willard, 84, died August 5, 2021 at Market Square. She was born on October 12, 1936 the daughter of John (Jay) Willard Sr. and Melva Greeley Willard. Nancy was educated in local schools and after graduating from Russell Sage College she taught Physical Education at the Jr.-Sr High School Level for 10 years, 8 years at Peru Central near Plattsburg, NY. She received a Masters in Ed. (Guidance) from SUNY Plattsburg in 1968. In 68-69 she taught at Bates College and later at the University of Southern Maine in Westbrook for 28 years retiring in 1997.
Nancy was dedicated to family, church and friends, she was self-assured, independent, "feisty", a great sense of humor and passionate in regards to her town of Bryant Pond, Lake Christopher and helping others (handicapped skiing, outdoor activities, love of animals and a well respected College Educator and coach). Nancy was also an active member of the Oxford County Democrats and Woodstock Bicentennial Committee.
Nancy was President and later a long-time member of the West Paris Unitarian-Universalist Church and was a long time active member of the Church's Goodwill Fellowship.
She is survived by siblings – Ronald Willard, Mary Ellen Corkum and Ruth Feeney as well as many nieces and nephews. She was predeceased by Siblings John Willard, Christine Bennett and David Willard.
Memorial services will be held at the West Paris Unitarian-Universalist- Church on Saturday August 14th at 11 AM.
Arrangements by Cliff Gray Cremation and Funeral Services, 60 Andrews Road, Bryant Pond.