Obituaries » Peter Donald Quinn

Print
March 5, 1943 - September 9, 2021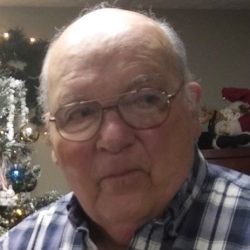 Obituary Viewed 1698 times
Peter D. Quinn, 3/5/1943 to 9/9/2021, has gone home to be with his blessed Lord and Savior, Jesus Christ.
Born to Cornelius J. Quinn and Clarice Andrews Quinn in Portland, ME on March 5, 1943. His early years were spent in Portland, Newfield, and Limerick, ME. He moved to South Paris for his senior year of high school, graduating from the final class of Paris High School in 1961. He then joined the Army National Guard to serve his country. He married his wife, Carol E. Severy Quinn, of 56 years on July 24, 1965. He worked at Lawrence Leather Co. for 11 years before opening his own antique business, "Daddy's Barn" in Oxford. He then operated "The Cloth Shop" and "Norway Fabric Outlet" with his wife for several years. He later became a driver for a limousine service in Portland and a courier for Maine Machine in South Paris.
He took great pride in his various collections of guns, antiques, classic cars, and most recently vinyl records. He enjoyed spending time with his family, travelling, and visiting various restaurants and diners.
He lived with his wife and two daughters in Mechanic Falls, Locke Mills, Tripp Lake in Poland and most recently in Norway.
He was pre-deceased by his parents and his brother, Henry Quinn, of Waltham, Massachusetts.
He is survived by his wife, Carol E. Severy Quinn, two daughters: Tasha Quinn Libby and her husband, Mark, of Oxford and Chelsey Quinn LeBlanc and her husband, Pete, of South Paris, 6 grandchildren: Kylie Bilier Austin of Norway, Spencer Libby of Oxford, Peter Gonzalez of North Norway, Alicia Gonzalez Bowden of Rumford, Jeremy Gonzalez of South Paris, and Natasha Gonzalez of Rumford and 8 great-grandchildren: Sierra, Maranda, Willow, Greyson, Jaylin, Madison, Jason, and Simon.
Memorial service to be held at Oxford Advent Christian Church in Oxford on Wednesday, September 15th at 11:00 am, followed by a celebration of life and cookout at his home. Please bring a lawn chair and a side dish or dessert to share. All other food will be provided.
In lieu of flowers, gifts in memory of Peter may be sent to:
Oxford Advent Christian Church
1130 Maine Street
Oxford, ME 04270
or
"Through the Bible"
Les Feldick Ministries
30706 West Lona Valley Rd
Kinta, OK 74552