Obituaries » Philip D Edmunds

Print
April 8, 1934 - April 7, 2023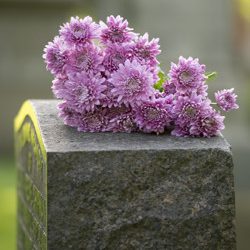 Obituary Viewed 218 times
Philip Dana Edmunds, born April 8th, 1934, the only son of William "Bill" Edmunds and Thelma
Emery Edmunds in West Paris, Maine. Phil married Barbara Farrar Edmunds and together
raised 3 children. Phil worked for the Canadian National Railroad in Portland, ME before joining
the Portland Pipeline Company. Phil often told the story of walking the line from Portland to
Montreal while working as an inspector of the pipeline. Phil moved his family to Casco, Maine in
1956 and there the family spent many happy years. Phil retired from the Pipeline in 1966 and
moved home to West Paris where he bought Edmunds Repair Shop, a welding and
blacksmithing shop, where he crafted hand-forged fireplace tools that he sold to LL Bean. Phil
and Barbara would spend their remaining years in West Paris.
Phil was a Registered Master Maine Guide, avid fly fisherman and a lifetime member of the
NRA. Phil took great pride in his fly tying, selling his flies to both LL Bean and Orvis and gifting
them to his many friends and family. Phil spent his summers in Nesowadhehunk, Maine fly
fishing and swapping stories with the other campers.
Phil was actively involved throughout his life with town activities, he spent 39 years as the Fire
Chief of West Paris following in the footsteps of his father. Phil served in many roles for the
West Paris Water Department ending his tenure as the head of the Board of Directors after 30+
years.
Phil is predeceased by his parents Bill and Thelma Edmunds, and survived by his wife of 70
years, Barbara, son Craig Edmunds and wife Jeanne of Norway, Maine, Dana Edmunds of West
Paris, Maine and daughter Cindi Cox and husband Paul of Sumner, Maine. Phil was loved by
his many grandchildren and great-grandchildren.
The family would like to thank Androscoggin Home Care and Hospice for their care during Phil's
last days ensuring he was kept comfortable. A special thank you to Katie Bean for her care over
the last several weeks, her kindness and dedication were especially comforting to Phil and his
family.