Obituaries » Priscilla J. Staley Wilson

Print
November 23, 1937 - November 17, 2022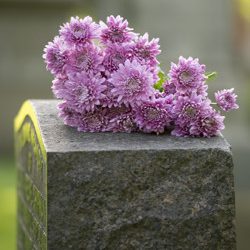 Obituary Viewed 417 times
Priscilla Staley
Woodstock
Priscilla Staley, 84 of Woodstock, died in Lewiston on November 17, 2022. She was born November 23, 1937 the daughter of Raymond & Maude "Rose" (Garvin) Wilson. Priscilla had attended Forest Dale School in Woodstock, Fletcher Academy in Maryland and Forest Lake Academy in Florida and received her GED in Maine.
She had worked chapel Valley Boarding Home in West Paris and Victorian Villa in Canton as a nurses Aid for many years, and was a founding member of Tri Town Ambulance. She loved dogs, doing crossword puzzles and collected wild life nic-nacs.
Priscilla is survived by her Husband John of Woodstock, one son Raymond Gill of Rumford, two daughters Leola Bellweber of Woodstock and Donna Gill of Texas, one brother David Wilson of Ca. two sisters Lorena Wilson of Woodstock and Emily Brown of West Paris, 9 grandsons and 3 great granddaughters.
Family services will be held at the convenience of the family.
Memorials in her name may be made to Responsible Pet Care or to the Forrest Dale School Scholarship Fund.
Arrangements by Cliff Gray Cremation & Funeral Services, 60 Andrews Road, Bryant Pond.