Obituaries » Richard Lee Wright

Print
July 27, 1945 - January 31, 2023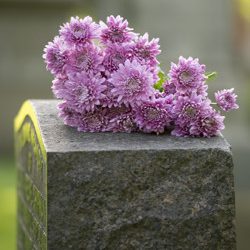 Obituary Viewed 306 times
Richard Wright
July 27, 1945 – January 31, 2023
Richard Wright passed away with his loving family surrounding him on January 31st.
Richard was an avid gardener and could be found most summer afternoons digging in the dirt.
He had a passion for growing vegetables and sharing them with his friends and family. Richard
also loved fishing and Hunting. He had many fishing trips with his son, close friends and
grandsons. Some of his biggest smiles came from catching fish. He was a big fan of racing and
attended many races at Oxford Plains Speedway and New Hampshire International Speedway.
He adored his dog Max who was by his side the morning of January 31st.
Richard met and fell in love with the love of his life, Jo-Anne (Bryant) Wright. They were married
56 years. They built a life together and raised a family in their hometown of Bethel. He worked
as a machinist for most of his life and worked in and around the area.
Richard is survived by the love of his life;Jo-Anne Wright, two Children; Debbie (Wright) Shorey
and her husband Peter Shorey & Richard Wright, jr. and his wife Lee-Ann (Coolidge)
Wright.Richard also has 5 Grandchildren: Jeromy Barlow, Christopher Barlow, Rose Wright,
Thomas Wright and Sarahanne Wright. He also has 6 great grandchildren; Sophia Barlow, Silas
Barlow, Parks Barlow, Lennon Barlow, Theodore McDonald and Quinn McDonald.
There will be a small gathering at a later date for immediate family only.