Obituaries » Robert F. Richard

Print
September 21, 1956 - February 23, 2018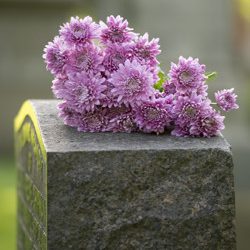 Obituary Viewed 6235 times
Robert Richard
Buckfield
Robert Richard, 61, passed away on February 23, 2018 in Auburn. Bob lived in Buckfield with his wife Kelley (Jack) Richard. Bob enjoyed cooking, camping and fishing with his family and friends. He especially loved taking Kelley on "adventures".
Bob leaves behind Kelley, his in-laws Leland and Dale Jack of Buckfield, a brother Dennis of Mexico; sisters Pauline of Colebrook, New Hampshire, Joanne of Dixfield, and Anna Marie of Clearwater, Florida; children Gary McAlister Jr of Buckfield, Justin and wife Jennifer McAlister of Norway, Andrea and husband Travis Wright of Portland, Nicole and husband Zack Dimmitt of Monticello, Jennifer Carrier of Westbrook and Hope Tracey of Farmington. Bob also leaves behind the loves of his life his grandchildren.
He was predeceased by his Dad Dennis Richard Sr, his Mom Elizabeth Duran and his brother Douglas Scott Allan.
Visiting hours will be held Thursday March 1st from 11 to 1PM with funeral services at 1PM at the Buckfield Community Church. Arrangements by Cliff Gray Cremation and Funeral Services, 60 Andrews Road, Bryant Pond.
In lieu of flowers, donations may be made in Bob's memory to the Buckfield Rescue, 40 Turner Street, Buckfield, Maine 04220.