Obituaries » Sandra Seaver Stowell

Print
October 8, 1934 - February 4, 2020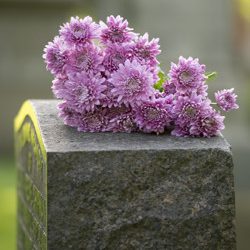 Obituary Viewed 5347 times
Sandra Stowell Seaver
October 8, 1934 – February 4, 2020
Resident of Hot Springs, AR, Country Club Village
Formerly of Bryant Pond, Maine died Tuesday, February 4.
Survived by her five children: Sally Seaver of Burlington, MA, Dan Seaver of Seattle, WA, Jenna Seaver of St. Augustine, FL, Joy Mace of Hot Springs, AR and Amber Hawes of Cedar Park, TX and 8 grandchildren and 1 great grandson.
Family and friends are invited to a Celebration of Life service to be held on Tuesday, February 18, 2020 at 10:30 am in the multi-purpose room at Country Club Village located at 1925 Malvern Ave., Hot Springs, AR 71901.
A graveside service will be held in Maine on Saturday, June 13, 2020 at 11 am at Bryant Pond Lakeside Cemetery followed by a potluck reception at Bethel Alliance Church at 12 pm. In case of inclement weather, the graveside service will be held at Bethel Alliance Church.
In lieu of flowers, donations may be made in Sandra's honor to Samaritan's Purse, P.O. Box 3000, Boone, NC 28607.
Arrangements by Cliff Gray Cremation & Funeral Services, 60 Andrews Road, Bryant Pond