Obituaries » Suzanne Corriveau Leard

Print
January 11, 1968 - November 26, 2022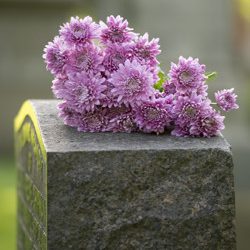 Obituary Viewed 517 times
Suzanne (Sue) Leard
Corriveau
1968-2022
GILEAD- On January
11, 1968, Carole & Chester
Leard welcomed a bright
little ray of sunshine named Sue
into the world.
She was a very
loving daughter
and a wonderful
sister to Lori. Sue
was always very
athletic when she
was going through
school. She loved
to swim with
Heather and play
Volleyball with Jen. She
also had a wild side loving
to drink behind the Richardson Market with Rhonda.
After high school, she
went on to culinary school
where she perfected her baking skills and her world-famous Raspberry Almond
Muffins were born. Sue and
her sister had many adventures during their college
years, they were very social
and found many hangouts
during their time living in
Portland.
She found her true love
Fred in Gilead threw a blind
date set up by dear mutual
friends Sherri & Mark.
They had many wonderful
moments; they built a wonderful life and built their
dream home. They had two
awesome children Michael
and Mallory. She adored her
family and would do anything for them.
She had a larger-than-life
attitude and people were
drawn to her and her sense
of humor. She was also
known as "Suzabell" as she
was named by one of her
best friends Shannon who
became partners in crime
and bowling.
She was a hard worker
working many jobs in her
adult life one of her least
favorite jobs was snow
plowing but she would go
out every storm and was a
badass doing it. She also was
a waitress for many years
with her good friend Terry
and she loved her and her
husband Rick very much.
One of her most recent jobs
was being a "lunch lady"
in which she became best
friends with Tracy & Michelle,
whenever Sue was
around there was
always fun and
laughter and they
were all lucky
that there were
no cameras in the
kitchen. Sue was
a true friend for
life; if anyone ever
needed anything,
she was there, no questions
asked.
Sue could always be heard
yelling at her son-in-law
Matt for his practical jokes
and pranks she acted like
she didn't like it, but she
loved it. She loved having
get-togethers and would do
lots of suppers for all her
Corriveau family. Sue and
her brother-in-law Dave
were kindred spirits who
loved to laugh and loved to
pick on each other.
She is survived by her
husband Fred, and son Michael with whom she shared
a very special bond and she
loved unconditionally, and
his beautiful fiancé Cheyenne. Daughter Mallory
who was also her best friend
and son-in-law Matt, loving
grand pups, Moxie, Miley,
and Aspen, and her sister
Lori and her husband Dave.
To sum it up we have no
words to express our profound sadness at the loss
of our favorite person in
the whole world. To Lori,
Suzanne has always been
the best person she knew,
the best friend she ever had
and someone she will miss
forever. We will all think of
her often and how much she
filled our lives with love.
Special thanks to Cliff
Gray.
A celebration of life will
be held at River Lanes on
December 3rd from 12:00
pm-5:00 pm.
In lieu of flowers, please
donate to the Michael J. Fox
foundation.